Free WHMIS Training Online and Free WHMIS Certificate
Take our easy and free WHMIS training online from anywhere, and print your own Aix Safety WHMIS certificate for free!
Before starting the training we recommend you review the 7 Crucial Things You Need To Know About WHMIS.
Click on the Launch WHMIS 2015 Training button at the bottom of the page to get your Workplace Hazardous Materials Information System certificate.
The workplace safety WHMIS program has been updated as of March 2023!!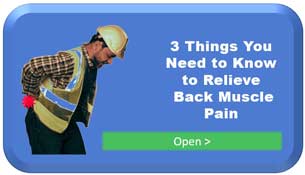 Reduce your company's legal liability by having everyone trained in WHMIS.
Protect your own health and safety by taking the free workplace safety WHMIS 2015 training online.
This is the only truly free WHMIS 2015 online training available. Others say they are free but charge for the WHMIS certificate. Many large companies, colleges, unions and municipalities use this free WHMIS training exclusively. If you'd like to learn more about your area's Canadian WHMIS requirements, see WHMIS.org.

This WHMIS 2015 training is designed using adult learning principles. The training is easy but results in excellent learning to improve worksite safety.
Free WHMIS 2015 Online Training Instructions
On a computer, phone or tablet, you can print, save or email the free WHMIS training certificate.
We don't keep copies of your WHMIS test or certificate. Save, print, or email your WHMIS online training certificate before leaving the site.
Turn on your speakers as audio is a big portion of the training.
Make sure your mobile device is NOT in silent mode.
Before you start the free WHMIS quiz, please make sure you enter your name exactly as you would like it to appear on your WHMIS for workers certificate.
Click on the Launch button below to start the WHMIS training.
If you would like to buy this WHMIS 2015 online training for your company or require custom training send me an email at info@aixsafety.com.
Please, please donate to keep this free WHMIS eLearning site open. Any amount will help?