7 Crucial Things You Need to Know About WHMIS
What is the meaning of WHMIS?
WHMIS is an acronym for the Workplace Hazardous Materials Information System. WHMIS only applies to chemicals in the workplace, it only applies to hazardous materials, and it is only an information system.
Why was it called WHMIS 2015?
WHMIS in Canada was harmonized with the Global Harmonized System for Classification of Chemicals (GHS) in 2015. This significant change made the pictograms, labels, and chemical classification requirements similar in supportive countries worldwide. In 2023 additional changes were made to the WHMIS requirements. WHMIS 2015 will just be called plain WHMIS from now on.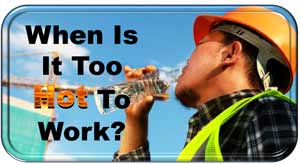 What are the three elements of WHMIS?
The three primary elements of WHMIS are:
1) Labels: Labels allow workers to recognize hazards.
2) Safety data sheets (SDSs): Safety data sheets enable workers to recognize the dangers in more detail and assess their risks.
3) Training: Training provides the knowledge to use and apply the information on the labels and safety data sheets to protect everyone's health and safety.
Does WHMIS apply to all workplaces?
WHMIS applies to almost all workplaces in Canada. In Ontario, WHMIS legislation applies to all workplaces except farms.
Is free WHMIS training available?
Yes, check out https://aixsafety.com/.
Who needs a WHMIS certificate?
WHMIS training is legally required for everyone in Canada who works with or in proximity to hazardous materials. In Ontario, WHMIS legislation applies to all workplaces except farms.
How do I get WHMIS certified?
Take a training course such as the free online WHMIS course provided here.
How often do I need WHMIS training?
The legislation states that the WHMIS program must be reviewed annually. This does not mean everyone has to be retrained every year. A good rule of thumb is to be retrained every three years. If the hazardous products used at your workplace change or there is a change in the procedures on how to use, store or handle the hazardous products, you must be retrained in the changes.
If you change employers, the new employer will likely retrain you to ensure you are up to date with WHMIS.
Do I need WHMIS training every year?
The employer has to review the WHMIS program yearly, but workers do not have to be retrained annually. If the hazardous products used do change, or if there is a change in the procedures on how to use, store or handle the hazardous products, you must be retrained.
What are the two types of WHMIS training?
These are often described as
1) education, also referred to as generic/general WHMIS training, and
2) workplace-specific training.
The education part covers how WHMIS works, why it is essential, how chemicals can affect you, the legislation, WHMIS labels, safety data sheets and how you can apply this knowledge to protect your health and safety. The workplace-specific part covers the hazards and the specific procedures for working with, handling, storing, disposing or working in proximity to the hazardous materials.
How many hazard pictograms are there in WHMIS?
There are 10 hazard pictograms in WHMIS. View all the pictograms.
Who enforces WHMIS requirements in Canada?
WHMIS is enforced by the Labour Branch of Human Resources Development Canada for federal workplaces and by the provincial or territorial agencies responsible for occupational health and safety for most other workplaces. For example, the Ministry of Labour, Immigration, Training and Skills Development in Ontario, Occupational Health and Safety in Alberta and WorkSafeBC in British Columbia.
Which three types of products are excluded from labelling and SDS requirements under WHMIS 2015?
Several products are exempt from WHMIS because specific legislation already covered their use or they were not deemed dangerous.
A complete exemption applies to a hazardous product that is:
1. wood or a product made of wood;
2. tobacco or a tobacco product as defined in section 2 of the Tobacco Act;
3. a manufactured article
It is also exempt if a hazardous product is being transported or handled under Ontario or federal transportation of dangerous goods legislation (subsection 4(3), WHMIS Reg.).

Labels and SDS requirements do not apply, but training is still required for the following:
a. an explosive as defined in the Explosives Act (Canada);
b. a cosmetic, device, drug or food as defined in the Food and Drugs Act (Canada);
c. a pest control product as defined in the Pest Control Products Act (Canada);
d. a nuclear substance that is radioactive and defined in the Nuclear Safety and Control Act (Canada); or
e., a consumer product as defined in the Canada Consumer Product Safety Act (Canada) (subsection 4(2), WHMIS Reg.).
What are three things required on a workplace label?
1) Product Identifier
2) Safe Handling Instructions
3) Reference to the safety data sheet
Does the United States have WHMIS?
The United States has a similar system called the Hazard Communication Standard also known as HazCom. Try the free online Hazard Communication Standard training.
We hope this article helped you learn what you need to know about WHMIS. We got carried away and covered way more than 7 things. You may also want to see and try our free WHMIS Training.
Please take a look below for more information about WHMIS.
WHMIS.org – Canada's National WHMIS Portal
Reference Manual for the WHMIS Requirements