Record Fine for GFL Due to Asbestos Exposure
GFL was fined $710,488!!
Asbestos is still the largest killer of workers in Canada and the United States. The long and thin asbestos fibers are inhaled into the lungs and cause a lethal form of cancer called mesothelioma many years later.
According to WorkSafeBC the firm failed to ensure the worker within the designated work area wore appropriate protective clothing, and that its workers at risk of exposure to asbestos were instructed in the use of PPE and work procedures to be followed. The firm failed to provide its workers with the information, instruction, training, and supervision necessary to ensure their health and safety.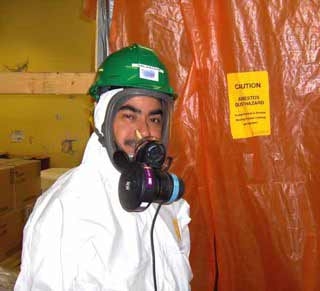 When working with asbestos HEPA respirators (a step above the N95 respirators so common now) and disposable coveralls (you don't want to bring asbestos home) are required.
GFL also recently received a fine for a fatality due to a commercial trailer rolling over a worker.